L'ADRESSE YOUR HOME
IN THE CITY
PRESIDENT'S DAY WORKING HOURS
L'ADRESSE American Bistro will be open Monday, February 19 and providing Brunch and Drink Specials all day from 9 am to 5 pm.
Dinner Specials will follow from 5 pm until 10 pm.
NEW NAME... SAME QUALITY EXPERIENCE
As of November 6, we are charging our name to L'ADRESSE American Bistro.
ABOUT
Providing a fresh approach to Contemporary American cuisine, L'ADRESSE serves up seasonal fare with European touches in the heart of New York City's Bryant Park. Our name was chosen to convey the restaurant's welcoming environment, as it truly is «the address» for friends, colleagues and tourists to meet up at any time of day.
At L'ADRESSE we serve innovative breakfast, brunch, lunch and dinner menus, as well as pâtisserie created on site in the classic French tradition. Our diverse beverage program includes artisanal cocktails, fruit and vegetable blends, spritzers and one-of- a-kind coffee drinks prepared by an award-winning barista team. We hope that our convivial atmosphere and laid-back attitude will make guests feel welcome whether they want to enjoy a single cup of espresso or a complete dining experience.
L'ADRESSE utilizes the latest trends in restaurant design resulting in a warm and welcoming walk-in atmosphere where guests can enjoy the highest quality of service, hospitality and accessible pricing. Our menus reflect this same high standard without compromising creativity. We are one of a handful of restaurants in the U.S. to use the Josper grill, popular throughout Europe, to highlight the flavor of our meats, fish and vegetables.
L'ADRESSE's dessert repertoire includes fine patisserie created on site in the classic French tradition in collaboration with world-renowned pastry chefs. From the Chocolate Envy, a decadent chocolate mouse cake with hazelnuts to Smetannyk, a traditional sour cream layer cake to Tiramisu to Cheesecake and more, our menu is inspired by sweet flavors from around the world. We also offer whole cakes available to order in advance for pick up to celebrate those special occasions including birthdays and anniversaries. Please contact us at info@ladressenyc.com or reach us by phone at (212) 221-2510 for more information.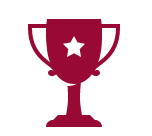 Over 40 national and international awards for coffee excellence and hospitality
MENU
BREAKFAST
Monday - Friday: 7:30am - 11:00am
LUNCH
Monday - Friday: 11:00am - 3pm
MID DAY MEN
Monday - Friday: 3pm - 5pm
BRUNCH
Weekend: 9am - 5pm
DINNER
Monday - Thursday: 5:30pm - 10pm
Friday - Saturday: 5:30pm - 11pm
WINE & SPIRITS
DESSERTS
For dietary reasons, if you are concerned about certain ingredients, please consult with our manager or server for a better description.
NEWS
PRESIDENT'S DAY WORKING HOURS
L'ADRESSE American Bistro will be open Monday, February 19 and providing Brunch and Drink Specials all day from 9 am to 5 pm. Dinner Specials will follow from 5 pm until 10 pm.
NOVEMBER 6, 2017
NEW NAME... SAME QUALITY EXPERIENCE
As of November 6, we are changing our name to L'ADRESSE American Bistro.
FEBRUARY 5, 2018
ROSES ARE RED, VIOLETS ARE BLUE, L'ADDRESSE HAS A GREAT DINNER PLANNED FOR YOU!
Valentine's Day Reservations are still available for you and your special someone... so book today!
Our special Prix Fixe Menu includes:
A complimentary Cranberry Mimosa
Amuse bouche:
Fennel veloute «Clam Chowder»
1st Course:
Trout Crudo — Yuzu-soy vinaigrette, smoked trout caviar, spectrum mix
Or
Burrata — Tomato marmalade, Roasted beets, Candied bacon
2nd Course:
Pan Seared Salmon — Fricassée of mushrooms, salmon skin chicharron
Or
Duck ragù — Duck confit, tomato based sauce, parmigiano-reggiano
Dessert:
Love me, Love me not — Flavors of strawberry mousse and raspberries
$72 per person (plus tax and gratuity) also includes 2 complimentary VIP skating passes at nearby Bryant Park!
DECEMBER 21, 2017
HOLIDAYS DATES AND HOURS
December 23rd (Sat)
Brunch 9am-4:30pm,
Dinner 5:30pm - 11pm (10:30 last call).
Please note that from 4:30 pm till 5:30 pm only drinks, desserts are available.
December 24th (Sun)
Brunch Only 9am-5pm
December 25th


CLOSED

December 26th-30th




Brunch 9am-4:30pm,




Dinner 5:30pm - 11pm (10:30 last call).




Please note that from 4:30 pm till 5:30 pm only drinks, desserts are available.

December 31st




Brunch 9am-5pm

January 1st




Brunch 12pm-7pm

January 2nd,




Brunch 9am-4:30pm,




Dinner 5:30pm - 11pm (10:30 last call).

Please note that from 4:30 pm till 5:30 pm only drinks, desserts are available.

January 4th




Back to Regular service 7:30-10pm

NOVEMBER 9, 2017
CELEBRATE THANKSGIVING AT L'ADRESSE AMERICAN BISTRO
Join us with family and friends for a lavish Thanksgiving feast from noon to 8 p.m. Chef Lee and his team have put together an elegant four-course prix fixe menu with all the traditional holiday favorites (and some with a twist). The meal closes with a choice of dessert and optional evening stroll in neighboring Bryant Park!
OCTOBER 29, 2017
WE WILL BE CLOSED FOR A PRIVATE FUNCTION FROM 2 PM ONWARDS THIS SUNDAY, OCTOBER 29TH
We will re-open for business on Monday, October 30th at 7:30 am.
OCTOBER 9, 2017
MAKE MONDAYS FUN DAYS!
Why limit Happy to an hour?
Stop in and enjoy extended Happy Hour specials on select drinks and bar bites every Monday from 4-10 pm.
Cheers to starting the week off right!
OCTOBER 9, 2017
TRICKS OR TREATS AT COFFEEMANIA? THE CHOICE IS YOURS!
Our Dark Soul was designed to wake the Dead, with black sesame & dark chocolate sauce, espresso and whole milk. Or, trick a friend by ordering them a Watching You cocktail..... a delicious concoction of Sailor Jerry Spiced Rum, spicy pumpkin syrup, lime juice and Fever Tree Ginger Beer — the "eye" is edible too!
SEPTEMBER 12, 2017
SUPPORT THE AMERICAN RED CROSS
For every burger sold at Coffeemania during lunch, brunch and dinner service, the restaurant will donate $2 to The American Red Cross to help those affected by Hurricanes Harvey and Irma.
All customers who order a burger at Coffeemania or make a separate donation online will be entered to win two tickets to see one of Broadway shows.
SEPTEMBER 11, 2017
DELIVERY VIA UBER EATS
Coffeemania is now pleased to offer delivery on select menu items via Uber Eats.
Please, check the link in the news.
AUGUST 28, 2017
GAME, SET, MATCH!
Celebrate the U. S. Open at Coffeemania
Aug 28 — Sept 10
Grand Slam cocktail
A Long Island winner made with Sailor Jerry Spiced Rum, Tequila, Stoli Vodka, Tanqueray Gin, Cointreau & Amaretto
Top Spin patisserie
Lemongrass & White Chocolate Mousse dessert with Apple Yuzu Jelly & Lemon Raspberry Biscuit center
JULY 24, 2017
OPENTABLE BLOG
"...a meal here at this first U. S. outpost of this popular Russian restaurant deserves to be followed by a cup of joe and one of several summer desserts to fall in love with—especially the light and refreshing Love Me, Love Me Not"
JUNE 6, 2017
WHERE IN NEW YORK
"I was delighted to find that the sleek, airy space across from Bryant Park in Midtown was a full-service French, Asian and Russian-influenced spot with a menu of wide-ranging dishes."
MAY 22, 2017
HERE'S SOMETHING NEW TO CHEERS ABOUT AT COFFEEMANIA
Enjoy unlimited Brunch cocktails for $35 with the order of any Brunch entree. Choose from our Brunch cocktail menu which includes a freshly pureed Bloody Mary, a thirst-quenching Aperol Spritz and a bubbly Mimosa made with fresh-squeezed orange juice — the choice is yours — for 1 1/2 hours during Coffeemania's Brunch service, every Saturday and Sunday, 9 a.m. — 4 p.m.
MAY 19, 2017
CADILLAC MAGAZINE
Talk about fusion cuisine: Coffeemania, Moscow's wildly popular restaurant group, uses Japanese and Italian methods and standards, showcases a uniquely Spanish way of wood-fired cooking, adds a lengthy array of Paris-worthy patisserie sweets and a barista-focused coffee culture, and hangs all this on a framework of Russian heritage. It's a menu that is easier to enjoy than to describe, because the one thing all the dishes at the first Coffeemania outpost in the U.S. have in common is that they are delicious.
APRIL 20, 2017
COMPLIMENTARY APEROL SPRITZ
Beat those Rainy Day Blues today — and any day it rains during the month of April — by enjoying a complimentary Aperol Spritz at the restaurant!
MARCH 16, 2017
BREAKFAST IS SERVED!
Our breakfast menu is just as fresh and creative as our lunch and dinner menus so we are excited to offer a new morning option in the Bryant Park neighborhood.
Keep in touch! Subscribe to our Newsletter to get the latest news about our events and more.
JOIN OUR TEAM
We are always looking for talented individuals who want to share our passion for creating amazing leisurely dining experiences for our guests. Since we believe that our success is based on professional teamwork, we provide strong educational opportunities for our employees.
We invite all dedicated and talented hospitality professionals to join us. We seek candidates who are energetic, enthusiastic, find enjoyment in learning and, most importantly, are passionate about food and hospitality!
We are currently hiring all kitchen and service positions, including but not limited to:
Cooks of All Levels
Pastry & Confectionery Chefs
Servers
Server Assistants
Host/ Maitre D'
Lead Baristas
Baristas
Beverage Specialists
Dishwashers
Freshly Graduated Culinary Students are Always Welcome!
Dishwashers
We offer competitive pay and abundant growth opportunities!
Please send your resume to: info@ladressenyc.com or reach us by phone at (212) 221-2510